Welcome to our coffee blog page, where we celebrate the world's most beloved beverage and share our passion for all things coffee. Here you'll find a wealth of information, insights, and inspiration about the art and science of coffee brewing, from the history and culture of coffee to the latest trends and innovations.
Our blog is dedicated to providing you with a comprehensive and engaging resource that covers every aspect of coffee, from bean to cup. We offer in-depth guides on coffee brewing techniques, equipment, and accessories, as well as reviews of different coffee products and brands. Whether you're a coffee lover or a professional barista, our blog has something for everyone.
At our coffee blog, we believe that coffee is more than just a drink – it's a lifestyle. That's why we share stories and experiences from coffee enthusiasts around the world, showcasing the unique and diverse ways in which coffee is enjoyed and celebrated.
Our team of coffee experts and writers is committed to providing you with accurate, insightful, and engaging content that educates and entertains. We welcome your feedback, comments, and suggestions, and we're always open to collaborating with fellow coffee lovers and industry professionals.
So whether you're looking to learn more about coffee brewing, discover new coffee recipes, or simply immerse yourself in the world of coffee, we invite you to join us on this exciting journey. Let's raise our cups and celebrate the magical and wonderful world of coffee together!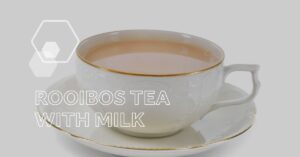 Hot Coffee Recipes
In the world of tea, there are countless varieties and blends to explore, each with its unique flavors and health benefits. One such enchanting beverage
Read More »