Few things can warm you up and get you going quite like a steaming hot cup of coffee. Whether you're a fan of the classic black coffee or prefer something a little more flavorful and indulgent, there's a hot coffee recipe out there for everyone. From cozy winter drinks to refreshing summer sips, the possibilities are endless.
On this webpage, we've gathered a collection of some of the best hot coffee recipes out there. Whether you're looking for a morning pick-me-up, an after-dinner treat, or something to cozy up with on a lazy weekend morning, we've got you covered.
So grab your favorite mug and get ready to discover some new and exciting ways to enjoy your coffee. Whether you're a coffee connoisseur or just looking for some new inspiration, these hot coffee recipes are sure to impress.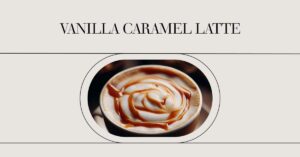 If you're in the mood for a sweet and comforting coffee treat, look no further than the Vanilla Caramel Latte. This indulgent beverage combines the
Read More »